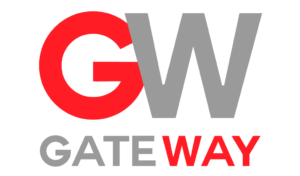 You Know What Makes a Great Company?
Since 1998, Gateway has been serving its clients with their recruiting needs. Our team works to help you in your recruiting and staffing needs across a wide variety of roles in your organization.
Gateway is a full service recruiting company with areas of expertise in Executive Search, Information Technology, Law Offices (non-billable staff), Financial Services and Manufacturing.  
We pride ourselves on a search and selection process that delivers incredible new hire retention rates, and we do this ensuring that not only is the candidate a right fit for the job, but we also make sure you are the right fit for the candidate.  Using the latest technology, MyGateway provides:
Video interviews
Core skills deep dives
Behavioural Testing that actually MATCHES candidates to hiring managers. 
All of this fully supported with an industry leading placement guarantee to take the lottery out of the recruiting process and add certainty to it for you and the candidate.
Achieve on average 93% candidate retention rate over 24 months (backed up by an industry-leading placement guarantee).
Dramatically reduce your time involvement in the recruitment process as you interview only the best fits for the role.
Put the recruiting process back in your hands as our efforts are totally transparent through the portal.
And always-on access through the client portal so you can review candidate profiles, resumes, behavioral studies and video interviews BEFORE you commit your time to an interview and when you want to review details.
See the three minute introductory video below and then reach out for a demo of how it works and what it means to you.
Much of this effort is upfront when we first start working with you. We get to know as many of the key players in your company and in your market. We get to know the technical environment as well as the pain points that you face in your hiring.
Research is the foundation of the search. However, we typically don't search for people to fill jobs because by that time, it's too late. Typically, we identify a talent pool as soon as you start talking to us, even before you ask us to start looking for people.
This is the part that starts when you call us. Having identified a pool of candidates it becomes a relatively painless process to select a short list as we have a manageable talent pool to look at.
Who are we? Learn more about Gateway Staffing.